Upgrade your Sky+ hard disk - Sky Plus upgrade

Download our e-book and we will show you how to treble the storage space on your Sky+ system for around £50. We successfully upgraded a faulty Sky+ 40GB hard disk with a 120GB disk. The whole job took about 10 minutes and the system works perfectly.
First the warning: By doing this upgrade you will invalidate your warranty from Sky so take care.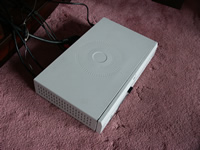 Our step by step guide will show you exactly what you need to do to upgrade your disk in your Sky+ box. The guide costs just £2.99 and is in Adobe Acrobat format so can be read on both PCs and Macs.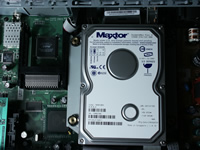 Covered in the guide is:
How to open your Sky+ box
How to remove the hard disk
The setting needed on your hard drive
Installing the new harddrive
Re-booting your Sky+ box and testing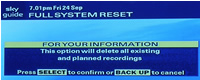 As soon as payment has been made you will receive an email with a link to your e-book for instant download.

DOWNLOAD NOW FOR JUST £2.99

t