Fitting the patch panel box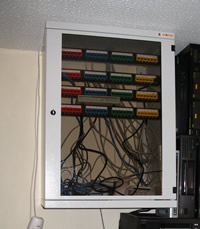 This is the hub of your home network so you should think carefully where you want to put it.
We located ours in the study, because its easy to get to and it was pretty easy to run cables to and from the rest of the property from there.
We plan to box our panel in when we decorate or move it into our loft space.